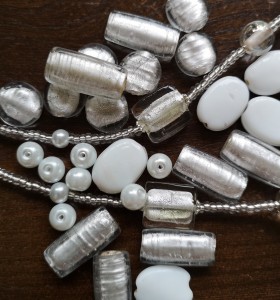 Hello Summer :-)
Gardens are full of brightly coloured flowers , fresh fruit is growing on the trees and the sun is shinning…..
Contrast with the flowers and cool down that sunshine with some white jewellery.
White is associated with innocence and wholeness. White symbolises purity, freshness and peace.
White includes pearls, the stone for Cancer, June 22nd to July 22nd.
Dont forget to go along to my calendar page to see where you can find me in the coming months